childsupportmatters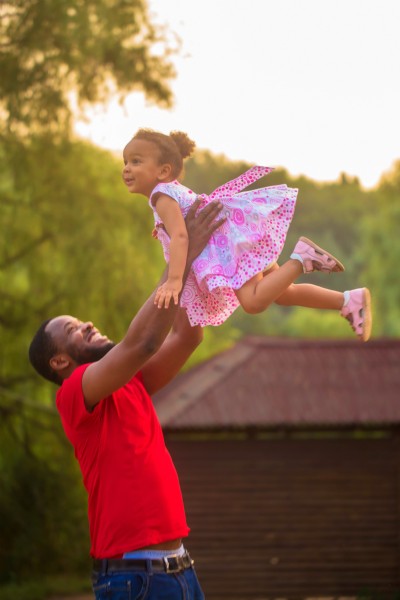 The WHO
Can I Live's is a national public housing resident association dedicated to advancing progressive housing policy, economic inclusion and personal responsibility. Our vision is to create an inclusive society, where all people can build powerful lives centered around great health and economic empowerment.
Can I Live creates opportunities for people to work side-by-side with our states most compassionate leaders to solve today's toughest problems. We engage in grassroots social policy advocacy and we rally individuals to advance social justice while fostering opportunities that help the most vulnerable populations solve their biggest challenges. We are seasoned professionals with first-hand relatable experiences, making the impact of our service delivery real for your clients.
---
The WHAT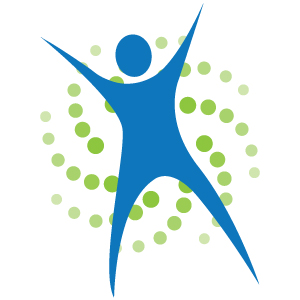 Win from Within (WFW) is a unique training designed to cultivate and develop strong, resilient individuals led by their determination, character and extreme confidence and belief in themselves. One's ability to stand against trauma, injustice, and hatred–first starts with an internal system that is solid, trusting, hopeful, inspiring and persevering. We plant, water and support the growth of people through a series of tested and proven strategies that gives individuals a positive frame of reference and a step by step guide to overcoming any obstacle.
WFW establishes an internal "go-to" system that acts like a toolkit conducive for responding intelligently to situations that create a positive desired result.
Male Populations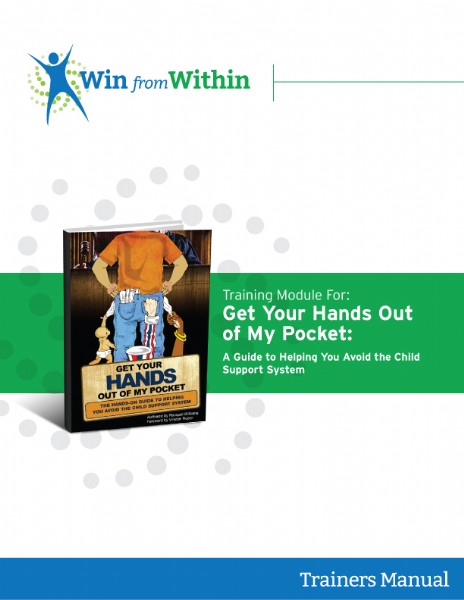 Through the guiding principles, strategies and teachings outlined in the book Get Your Hands Out My Pocket: The Hands On-Guide To Helping You Avoid the Child Support System–Men learn:
The Wiring of a Woman-to better understand the way they think

The Art of Communication-to better express one's true feelings

Emotional Intelligence-to enhance the ability to respond appropriately

Delaying Instant Gratification-to exchange short-term pleasure for long-term benefits.
The WFW training is loaded with strategies and scenarios that help individuals see themselves through real-life reenactments and problem-solving activities. Its real and raw language helps illustrate both rewards and consequences to everyday decision making whereas hindsight now becomes foresight.
Female Populations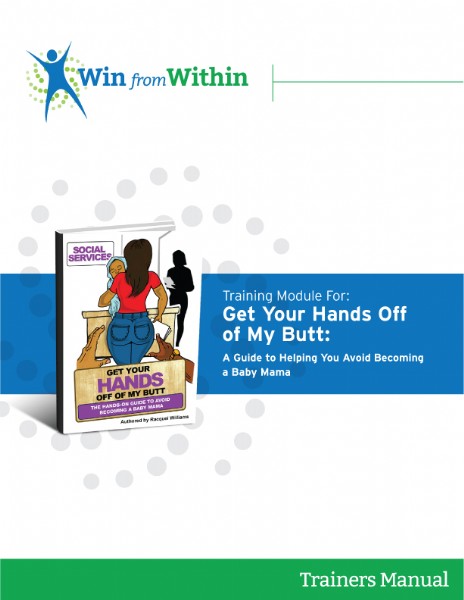 Through the guiding principles, strategies and teachings outlined in the book Get Your Hands Off My Butt: The Hands On-Guide To Helping You Avoid the Welfare System–Women learn:
The Value Proposition of Self-tapping into the beauty within

The Empire State of Mind-capable of changing worlds

The Art of Having Heart-that forgives and love's no matter what

Lifestyles of Dependency- Avoiding the "Welfare Trap"
Both WFW training come equipped with action journals and a blueprint that assists individuals with creating their own "Come-Up" plan with principles that can be applied in both community and incarceration settings.
---
The WHY
Correlation between Welfare Dependency and Child Support:
In the Thirteen Report to Congress published by the U.S. Department of Health and Human Services: Welfare Indicators and Risk Factors, it highlights child support as an economic security risk factor and a predictor of welfare dependency. Receipt of child support is correlated to the poverty status of custodial mothers. According to their study, for all custodial mothers who did not receive child support, their poverty rate was 33.9 percent, while custodial mothers who received child support had a poverty rate of 28.2 percent which is 5.7 percent points lower than custodial mothers who did not receive child support.
Not only is child support non-receipt correlated to the poverty status of custodial mothers, but it also is correlated to the poverty status of custodial fathers. Custodial fathers who received child support had a lower poverty rate in 2011 than did those custodial fathers who did not receive child support.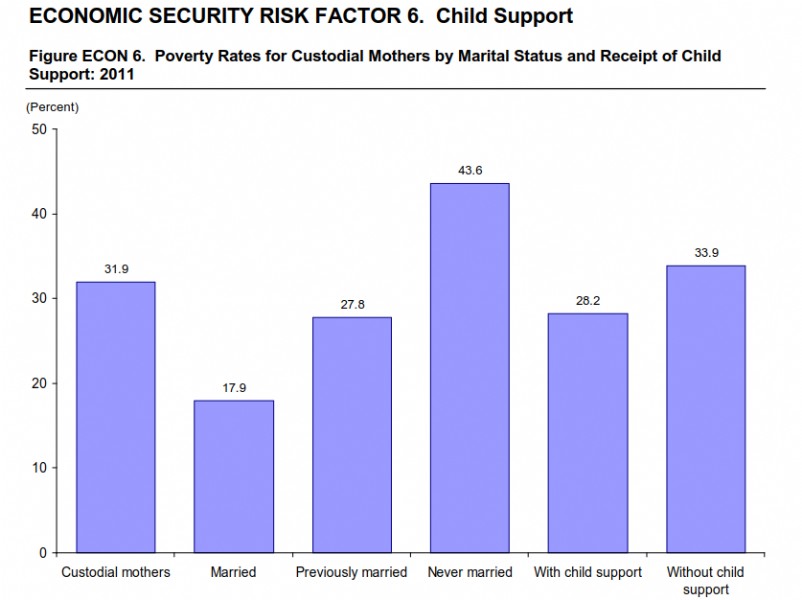 Link:https://aspe.hhs.gov/system/files/pdf/76851/rpt_indicators.pdf
---
The HOW
Can I Live, Inc Child Support Matters Program is a strategy out of the 1MMOW Playbook. Through proceeds from the trainings and books, CIL will donate upwards of 50% to go towards the cancellation of child support debt for active parents. These funds are kept in a separate escrow account and distributed based on the terms and conditions outlined in our Parent Partner Agreements (PPA).
CIL manages the programmatic aspects of the child support debt cancellation process and provides quarterly reports to agency partners. This partnership is actualized through the help and support of progressive leaders in local and state government agencies. CIL is seeking to pilot this program and its outcomes within the District of Columbia progressive leadership with evidence of garnering support from agencies such as:
Office of Attorney General,

Mayor's Office on African Affairs,

Department of Behavioral Health,

Child and Family Services Agency,

Child Support Services Division,

Office of Community Affairs,

Department of Corrections,

Department of Employment Services,

Department of Housing and Community Development,

Department of Human Services,

Office of the Deputy Mayor for Health and Human Services,

DC Public Schools (charter and alternative),

Office on Women's Policy and Initiatives,

DC Youth Advisory Council, and

Dept of Youth Rehabilitation Services,
CIL is also seeking support from the national entities and non-profit communities such as:
Youthbuild

Job Corps

Urban League

Boys and Girls Club

Big Brothers and Big Sisters

Homeless Prevention Organizations

Public Housing Authorities
Through a collaborative effort from local and state partners, the Win From Within training modules are purchased and facilitated using one of two methods: The WFW Train the Trainer Model-where agency staff have access to perpetually teach its contents and or through onsite training delivery customized to fit the needs of your population.
Gain a deeper understanding of community needs, leverage your role as a dynamic leader for great social change and use this as a platform for restoring broken families. Become a partner in the child support debt cancellation movement and see lives transformed.
Never has a public-private partnership opportunity like this existed for local government. Finally, a chance to create systemic practices that undermine poverty on every front!
---
The CHILD SUPPORT MATTERS (CSM) PROGRAM OVERVIEW
Program Duration
The CSM program duration is different for every participant. Program participants who apply, should they meet all eligibility requirements can go through the CSM program in as little as 3-6 months.
Program Activities
Each applicant must first purchase a copy of the book, read its contents and successfully pass an online quiz that tests specific learning competencies gained from the reading.

Each participant must attend the 3-hour Parent Partner orientation hosted by CIL

Applicants are then forwarded to a case manager who verifies the information in their application and conducts either a face to face, phone and or online conference meeting to discuss program process, needs and desired outcomes of the program.

Applicants are then referred to one of CIL's partners to participate in local fatherhood and or parenting workshop. The number of workshops is determined by the case manager and dependent on the needs of each case (i.e. the number of children, the amount of debt owed, the relationship status of parent partners).

After meeting all the requirements set forth in the participant's Parent Partner Agreement (PPA), the case is forwarded for approval by the CSM payment committee. The committee verifies available funding and sets forth the debt cancellation settlement and submits to participating families for approval.

Parent Partner must then fulfill the obligations set forth in the Debt Cancellation Settlement Agreement (DCSA) before payment is submitted.
Program Jurisdiction:
Currently, we are seeking partnerships within the District of Columbia. The CSM program is not offered to other jurisdictions at this time.
Program Eligibility:
Program Frequently Asked Questions:
Program Application:
Program participants who meet the minimum requirements are sent a link to apply. Application content is in progress and will be made available soon via the

http://www.canilive.org/csm-application

web-page.
Program Cost and Funding:
Program participants must each purchase a book as their only initial investment ($19.95) to the program.

Funding for the CSM program is made available through the sales and proceeds from the Win from Within training, products, and services. The funding is sustained only through partnerships with national, local and state government and community leaders and their agencies.

CIL submits purchase orders according to each agency's procurement and contracting policies and procedures.
For more information about Win from Within Training, Products and Services, Contact:
RW Jones, MPA
Chief Executive Officer (CEO)
202.996.0880