Section 3 Micro-Enterprise (ME) Trade Show, Pitch & Expo
Thursday, January 21, 2021 from 10:00 AM to 4:00 PM
Event Information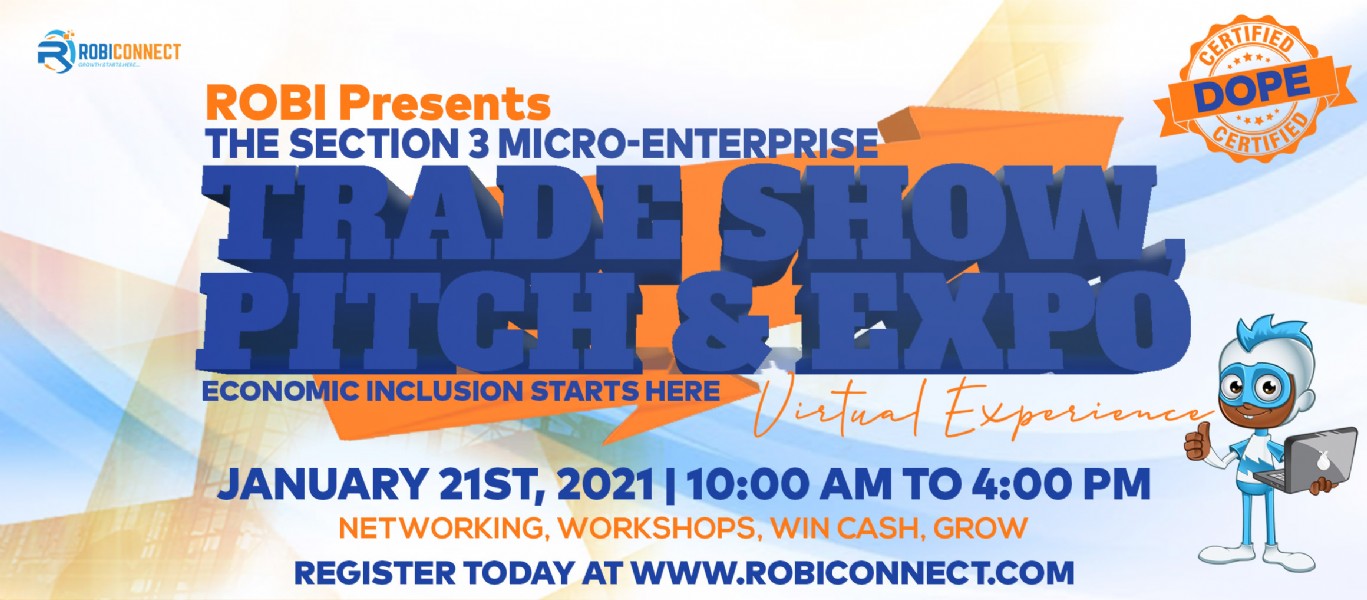 The Nation's Premiere Entrepreneurship Hub for Section 3 underserved entrepreneurs, micro-enterprises, and small business owners.
ALL SALES ARE FINAL!
This 100% Virtual Event! Grow your knowledge with powerful workshops and forums, grow your network and establish new relationships, and increase your ability to access training, employment, and contracting opportunities for low-income residents, under-resourced entrepreneurs, and resident-owned businesses.
This event is FREE for CIL members. CIL offers annual memberships to organizations and individuals. Become a member and enjoy FREE and ongoing access to our Section 3 Ecosystem.
To become a member click below: